Celeste Carolin, LMFTA

(she/her)
Celeste Carolin is an accomplished business leader and marriage and family therapist who has made it her mission to support the LGBTQ+ community. Raised as LDS (Mormon) in Montana, she came out as a lesbian in her 20s at BYU-Idaho, which led her to work with LGBTQ+ youth and non-profits.
In addition to working with Mama Dragons leadership, she works as a Marriage and Family Therapist specializing in helping LGBTQ+ teens and neurodiverse couples. Celeste's professional background includes senior business roles across a variety of industries, which has given her a keen sense of leadership and an ability to launch and grow organizations. She has a bachelor's degree in Leadership and Psychology from BYU-Idaho and did Master's coursework at Harvard Extension School from 2009 to 2013 in Business Management, and holds a Masters's degree in Marriage and Family Therapy from NCU. Her expertise in business and mental health has helped her navigate the complex landscape of LGBTQ+ advocacy and support.
Celeste resides just outside Seattle in Bremerton, WA, with her partner, Jamie, their extended family, grandkids, and their dog, Jackson Blue. In her free time, she enjoys exploring the outdoors and engaging in various outdoor activities.
With her expertise in leadership, start-ups, and launching organizations, coupled with her commitment to the LGBTQ community, Celeste Carolin is a driving force in advancing Mama Dragons' mission of advocating for and supporting LGBTQ individuals and their families.
Cameo Sherman became Mama Dragons Director of Grants in May 2022. She provides strategic, operational support, and business development for Mama Dragons related to their grant development. She became Director of Parachute in January 2023.
​
Cameo originally joined Mama Dragons in December 2018. She quickly got engaged in the various volunteer opportunities and programs Mama Dragons offers, such as Paper Hugs, Wrapped in Hugs, QPR Suicide Prevention, and Regional Groups. Cameo's volunteer experience in these programs provides her with valuable insight into the inner workings of the Mama Dragons Programs while also understanding the organization as a whole.
Cameo lives in Maryland with her husband, five children, and two cats. She used to be a birth doula but is not currently practicing, although she holds the birth experiences and parents she worked with close to her heart. After leaving her traditional Christian religion in 2018, she came out as bisexual and has become a vocal advocate for the LGBTQ community. Cameo strongly believes in the power of mothers, and all parents, to change the lives of LGBTQ people, one home at a time.
Wendy joined Mama Dragons in 2016 just after her daughter came out. Since then she has served as President, Marketing Director, Social Media Lead and is once again leading the marketing and design of Mama Dragons.
​
With a background in photography and UX/UI Design, Wendy believes in the art of storytelling to bridge gaps and increase empathy. "The more we listen to one another, the better we're able to understand the vast and varied life experiences that make us the fascinating and complex humans we are."
​
Wendy and her husband have called the San Francisco bay area home for over 20 years. Their four kids are scattered among California, Utah, and Arizona. When she's not on her computer, Wendy loves exploring the hills with her two dogs and scheming up her next home renovation project.
Jennifer Wennergren

(she/her)
Jennifer Wennergren oversees and coordinates participation in events that bring support, education, and engagement to communities everywhere. She also manages our Lift Up Programs which includes Paper Hugs, Wrapped in Hugs, and Embracelet.
Jennifer comes to Mama Dragons with a background in non-profit organizational leadership. She was most recently Executive Director of an educational non-profit organization serving families in the Weber and Davis County, Utah areas. She has also gained experience serving as chairman of the board as well as other board and leadership positions in several other non-profit organizations.
Jennifer has 3 amazing adult children (two who identify as LGBTQ+) and a new grandbaby. She lives in Utah with her husband, emotionally dependent dog, loving cat, and nine chickens. In her spare time she likes to make blankets for the Wrapped in Hugs program, garden, and spend time outdoors.
Sherilyn Gustafson

(she/her)
Director of Facebook Community Subgroups | sherilyn.g@mamadragons.org
Sherilyn's passion for the LGBTQ cause stems from her own experiences as the mother of a gay son. She has been a dedicated member of Mama Dragons since 2016 and has played a pivotal role in building the organization's Facebook community as a past regional group leader of the Wasatch front Mama Dragons.
​
Sherilyn received her Bachelor's degree in Psychology from Brigham Young University. Her educational background has given her valuable insight into the psychological and emotional challenges faced by LGBTQ+ individuals and their families and is committed to helping families navigate these challenges with love and acceptance.
​
Sherilyn resides in Cedar Hills, Utah, where she is actively involved in her community. Sherilyn's dedication to improving the lives of LGBTQ+ individuals and their families has made her an invaluable member of the Mama Dragons team.
Amber has four amazing children and joined the Mama Dragon's organization in 2015 when her then 15 year-old son came out to her as gay, she has been a fierce advocate ever since. In 2020, after owning a small business and teaching dance for over 20 years, Amber went back to school and completed her degree at the University of Utah. She earned a Bachelors of Science in Family, Community and Human Development with a focus on diversity. After graduating she quickly moved into the non-profit realm, advocating and working to create safe spaces for LGBTQ youth. Since then, Amber has utilized her passion, empathy and creativity to fundraise, educate, listen and collaborate with community and government leaders, CEO's, faith leaders and parents to create these safe spaces
Melissa Draper joined Mama Dragons in December 2019 after having a conversation with her 3rd child, the second of her children to come out to her as LGBTQ in 10 short days. When a call went out for volunteers within Mama Dragons to help form a Diversity, Equity, and Inclusion Advisory Team, Melissa joined as a volunteer. Melissa assisted in developing onboarding specific to new volunteers joining the Mama Dragons Volunteer and Leadership Team and is currently serving as the Volunteer Coordinator for Mama Dragons.
Melissa graduated from Utah State University and then worked as a mechanical designer in various industries, including medical device and aerospace, before choosing to stay home to finish raising her 4 children, 3 of whom are now grown. After Melissa joined Mama Dragons, she felt that their message of love and acceptance was so powerful that she arranged to have a couple of experienced Mama Dragons speak at a statewide homeschool conference. These Mamas left an impact by sharing their stories and have been an influence for good on many in that community.
Melissa lives in northern Utah with her husband and their youngest child, while their adult children and grandchildren live nearby. Melissa loves to garden, read, be in nature, and work with all kinds of fibers and textiles, whether sewing or knitting.
Lauryl Armstrong

(she/her)
Bookkeeper | lauryl.a@mamadragons.org
Lauryl Armstrong comes to Mama Dragons from the state of Washington with a background working with nonprofits, both in programs and accounting. Lauryl grew up in a conservative evangelical church and continued her involvement in that religious affiliation into her young adulthood. When her mother came out as gay and her parents divorced she began to reevaluate her belief system and became an active ally.
Lauryl and her amazing husband of eleven years are parents to four children. When she's not working, you can find Lauryl having family dance parties in the kitchen, playing games with friends, and camping with her kiddos, pup, and her moms. Lauryl's commitment to "getting the job done" and her passion for the next generation make her a fantastic and valuable addition to the Mama Dragons leadership team.
Executive Team Secretary | faith.s@mamadragons.org
Faith Smith joined Mama Dragons in February of 2021 after her 14 year old came out to her as transgender. When given the opportunity to serve as a volunteer with the Paper Hugs team, Faith took up her pen and cards and began, eventually taking on a role with the team working in the back room, managing member information for the card senders. After serving there, Faith moved to the Public Relations team and served as an administrative assistant to the director. She now serves as Secretary to the Executive Team.
Faith is a classically trained pianist and mother of 7 children, many of whom are a part of the queer community. When Faith's daughter came out, there was no question of supporting her, but it came with costs. She lost her job, her family, and her church community. Mama Dragons enabled her to find community, learn and grow and find new opportunities to serve in her community. For Faith, Mama Dragons provided a safe space to ask important questions and learn how to best support the needs of her queer kids. She has met amazing mothers who are smart and talented and love their kids fiercely. She seeks to continue to support Mama Dragons in its mission to support, educate, and empower mothers of LGBT children.
Faith lives outside of the Portland, OR area with her husband of 23 years and her 6 children. Her oldest has fled the nest. Faith loves to garden, knit, nap, and laugh.
Sara joined the Mama Dragons board in 2021. She graduated from BYU with a degree in Political Science and has spent over two decades sitting on and running non-profit boards, supporting her husband in his elected role, all while raising four amazing children. Sara founded and runs Shift Summit and founded and managed Alt Summit for nine years. She has a master's degree in Emergency Management from Jacksonville State University and currently volunteers as the Vice-Chair of the SLC Planning Commission and as Chair of the Board for the Women's Resource Center at the University of Utah.
Sandee Hunter, CPA

(she/her)
SanDee joined Mama Dragons as Treasurer in August 2019 and joined the board in October 2019. She is responsible for all accounting and tax needs for Mama Dragons.
​
SanDee has been a licensed CPA in the state of Utah since 2012. She has worked in the small business manufacturing industry for over 17 years and is currently the president of an industrial coating company. She has enjoyed the opportunity to learn about the nonprofit sector through her work with Mama Dragons.
​
SanDee is the mother of four children, one whom is non-binary. Her love for her children and the desire to make the world a better, more inclusive place fuels her passion for the work that Mama Dragons does. She and her family live in a suburb south of Salt Lake City, Utah. She enjoys photography, painting and being in the mountains.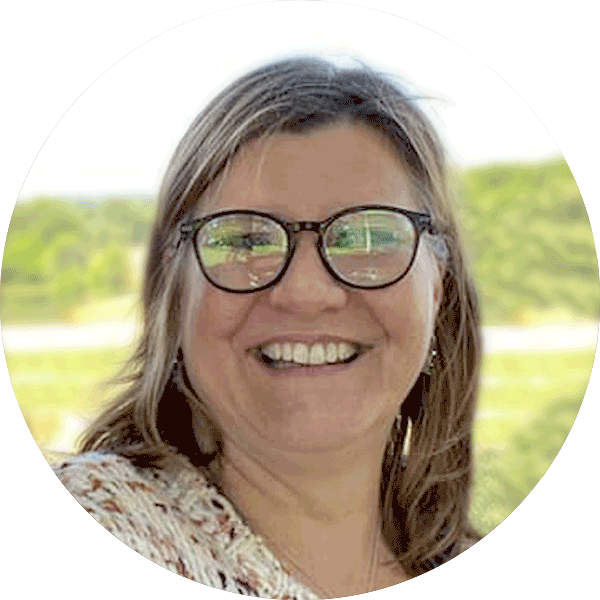 Amy Bostwick heads our Mama Dragons Board, bringing leadership successes from marketing & retail roles. Currently, a marketing consultant with The NPD Group, Amy's experience spans retail store operations, retail customer experience & loyalty, and wholesale/retail sales. In a fast-changing world, she works with retail executives to understand and use analytics and insights, connecting the dots on the "who, what, where, when, and why" of customer behavior.
As an LGBTQ ally, Amy has worked for over 10 years with non-profits focused on ending homelessness and building youth-mentoring programs. She fosters finding solutions to problems by asking questions and listening to the answers – even the really tough ones. A Mama Dragon at heart, she is drawn to amplify and fiercely defend the voices of the under-served and the under-represented!
Amy and her oil-painter artist, Karl Bostwick, make Winston Salem, NC their empty-nested home. When they're not entertaining and hosting a game night, they enjoy camping off-grid and hiking to new vistas.
Lisa Evans Dame has served on the Mama Dragons Board since 2017 and has been a member of the group since 2014. She has performed many roles with the organization including regional group leader for the Wasatch Front Group, which is her current job.
​
Lisa has a background in education with a degree from Brigham Young University in Elementary and Special Education. She taught in the public schools for five years before staying home with her children and transitioning to private tutoring. She has been involved with several non-profit organizations as a fund raiser, community support and worker bee. She has volunteered her time with The Road Home, Youth Futures, Circles, and Encircle which are all organizations in the Salt Lake City area.
​
She is currently pursuing a master's degree in clinical mental health counseling.
​
She lives in Sandy, Utah with her husband David at the base of the Wasatch Mountains. Their five children and their significant others all live in the area and are available for frequent family dinners and activities. They have two beautiful grandchildren and several grand pets who they babysit on occasion. Lisa enjoys the outdoors through hiking, walking, and playing tennis and pickleball.
KIRSTEN CAMPBELL

(she/her)
Kirsten's background is in education. She taught high school English and currently works in the
education department of the South Bend Civic Theatre. She is a self-described "professional
volunteer"—having served in many capacities including PTOs, foundation boards, social service
organizations, and women's organizations.

Kirsten is the mother of two, one of whom identifies as bisexual. She is a loving ally for the
LGBTQ+ in her community and particularly her church congregation. Her goal is to make these
spaces safer and more loving toward LGBTQ+ youth.
Maoputasi Young, JD

(he/him)
Tasi spent the last decade in K-12 education. He has learned the first-hand from the bravery and love shown by LGBTQ+ students and their families as they navigate their formative years through institutions and structures that present obstacles and opportunities. Tasi earned degrees in business management and law from Brigham Young University. He has worked in, and advised, startups and has served on boards of public schools and non-profits organizations. Currently he practices law in Salt Lake City. He and his wife are proud parents of three incredible children and a recent additional of a super cool son-in-law. He loves spending his free time on a bike in the mountains and with a snorkel in the ocean.
Neca Allgood, Ph.D.

(she/her)
Neca Allgood is a passionate advocate for LGBTQ+ rights and equality, particularly within the Latter Day Saints (LDS) community. In addition to being a former President of Mama Dragons, she has also served as a board member of Affirmation: LGBTQ Mormons, families, and friends. Through her work with these organizations, Neca has become a respected voice in the fight for the acceptance and understanding of LGBTQ+ individuals.
Beyond her activism, Neca is a successful business owner alongside her husband, owning and operating a small engineering consulting company. Her experience in the field has given her a unique perspective on the challenges faced by marginalized individuals in the workplace, and she works tirelessly to create safer, more welcoming environments for everyone.
Neca's education has also played a significant role in her life and work. She holds a Ph.D. in Molecular Biology, which has given her a deep understanding of the science behind gender identity and sexuality. Neca uses her knowledge to educate others and combat harmful myths and misconceptions surrounding these issues. Her dedication and expertise make her an invaluable asset to both Mama Dragons and the broader LGBTQ+ community.
Ruth Ashurst brings a 20-year career history in Human Resources for mission-driven, technology, and education organizations. Her expertise spans the full scope of People & Culture, with a penchant for engagement, inclusion, navigating teams through ambiguity and change, and finding win-win solutions to complex problems. She knows from study and experience that people need to feel safe and supported in order to be their best selves and do their best work, and she works daily to create such environments.
Ruth is the favorite aunt to twenty-three children, including some who identify as LGBTQ+. She volunteers as a youth mentor and teacher within her faith community, where she intentionally creates safe, inclusive, and accepting environments for all identities. Her home is decorated with rainbows and she invites all to sit at her table.

Ruth holds a Bachelor of Music degree from Texas A&M University with an emphasis in voice. She performs frequently in community events and religious services throughout the Dallas/Fort Worth area. She is a world traveler, yogi, nature lover, foodie, and live music enthusiast.
Emily joined Mama Dragon's Board at the end of 2022. She graduated from BYU Hawaii with an Emphasis in Entrepreneurship, and currently runs a Real Estate Business where she specializes in Relocation.
With a lot of personal experience as a multiracial person and a person with a disability, it has allowed her to have a unique perspective in her work, and she has made it her mission for everyone to feel at home in her community. As an LGBTQ ally, and someone who is fiercely passionate about DEI, Mental Health and Disability Awareness, she works tirelessly with local nonprofits and community members to educate, build bridges, and plan events that celebrate, acknowledge, and include everyone in her community.
Emily currently resides in the Greater Sacramento, CA area with her husband, two teenagers, and Golden Labrador. You will often find her practicing yoga, hula dancing, spending time with friends or walking or hiking in nature, and reading as many books as possible!
KAREN BAGLEY, PhD

(she/her)
Dr. Karen Bagley joined advising the Mama Dragons Board of Directors in 2020. She is an award-winning psychologist and maintains an interest in and focus on working with people of color and LGBTQ+ folks and understanding the role that their social and cultural identities play in their lives
​
​Karen has 15 years of experience as a therapist and has worked in many settings, including a university, a VA Medical Center, and community-based mental health practices. In each environment, her goal has been to create an open space where she can work genuinely and collaboratively with clients on understanding and address their concerns. Her approach is integrative in nature, drawing on humanistic, cognitive-behavioral, and insight-oriented orientations as she helps clients develop approaches to more well-adjusted living and optimal performance.
She took a road slightly less traveled on her way to becoming a psychologist, one that included roles as a researcher, consultant, and educator. These experiences conducting program evaluations, public health and diversity-related research, and teaching undergraduate and graduate-level courses gave her opportunities to explore and understand ways that larger-scale systems and concerns can affect individual and group wellbeing. Karen has a Ph.D. in clinical psychology from George Mason University, a Master of Public Health from Johns Hopkins University, and a BA in biology from the University of Pennsylvania.
ROBYN HENDERSON-ESPINOZA

(they/them)
Dr. Robyn Henderson-Espinoza joined the Mama Dragons Board of Directors in 2021. They are a leading activist and scholar, publishing work on philosophical theology and ethics while helping faith communities around the country use the theological scholarship in their activist justice movements.
​
Robyn's life's work focuses on connecting the dots between theory & action, helping folks within the dominant culture & white-passing folks – who are ready to confront their socialization – to identify the ways they have been conscripted into supremacy culture by leaning into connection and relationship and by composting existing hierarchies into the kind of transformed culture we long to see emerge.
​
As a nonbinary, transgender Latinx, Robyn brings a variety of important perspectives to their work, particularly in foregrounding racial and LGBT justice in intersectional movements. As a public theologian in residence at Faith Matters Network, an organization working to highlight the voices of people of faith who have not historically been recognized, Robyn's goal is to bring together their theological studies of social ethics, race theory, and queer theory in a way that is politically useful for all faith communities. Their work building bridges between faith communities, justice movements, and academia is the subject of their published book, Activist Theology: Recognizing the Prophetic Edge in the Streets.